Mr. Theodore Baskaran, a naturalist and a renowned photographer has been a great inspiration for me. I have grown up reading his articles which used to be featured in the National Daily, 'The Hindu' . When he agreed for a telephone interview, I could not stop myself looking at my archives at home, where I have carefully saved all his articles. One more time, I started reading his articles and re living his experiences, and not believing in the fact that I was going to interview him!

- Shrilekha Venkateswar

---
An Interview With a Conservation Warrior
Interviewed by Shirlekha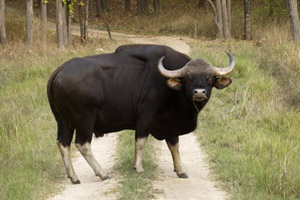 Shrilekha: Sir, What is the trigger point for you in your childhood? What made you to be a naturalist?
Mr. Theodore Baskaran: I cannot particularly point out to any one incident. I grew up in a village. Most of the day light was spent in outdoors, in some field and bushes. I was aware of other creatures and learnt a lot about them. I was always close to nature. I eventually went to Madras Christian College, a vast campus that is filled with very rich flora. That is where the love for birds started. I used to find myself spending most of my free time watching birds. After college, I got into civil service which gave me ample time to pursue my interests in nature . When you start off as a bird watcher, your interest develops, then you learn about bird habitat and habitat destruction. In fact most of the campaigners started off as a bird watcher and have become hardcore naturalists. In 1969 I started writing. People always think this is my hobby but I always try to tell them it is a passion, a very strong passion and not just a hobby. My wife is also very passionate about wildlife conservation and both of us have taken up training with US Fish and Wildlife Services. We learnt how to educate about wildlife to children and the methodologies to be adopted. We had young children at that time and we learnt that they also loved jungle, so we started teaching them and took them to nearby wildlife destination in Coimbatore and conducted camps for them along with their friends. This paved way for formation of nature clubs for children and the association with WWF began.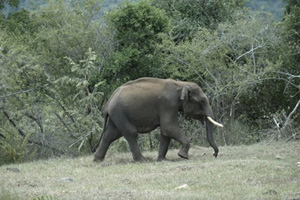 Shrilekha: There seems to be a lot of paper work happening in the Government. Conferences are being held, committees are being formed almost every other day but the ground reality for conservation seems to be the same or at times worse. What do you think should be done?
Mr. Theodore Baskaran: First of all, the Government should figure out what their priorities are. Jawaharlal Nehru and Indira Gandhi had wildlife conservation as their priorities when they were the Prime Ministers of the Country. The Wildlife Protection Act was brought into force when Mrs. Indira Gandhi was in power. However we are not sure if wildlife conservation is anywhere in the priority list now. Once this is clearly stated, it will automatically lead to various constructive results. These days wildlife researchers are not allowed much into the forests and the Forest Departments must be open for taking (any) suggestions. Once this is done, I think, ground reality would get better.

Shrilekha: There seems to be this sudden increase in people to take up wildlife photography as their hobby. Most of them, are not even aware of the ethics that needs to be followed in the jungle. What do you have to tell about that ?
Mr. Theodore Baskaran: The digitalization of camera has taken a toll on wildlife particularly birds. I look upon the development as dismay. These photographers drive into the grasslands and disturb the nests of the birds. They have become a menace. In the name of photography competition, a lot of chaos happens in the forests. In fact an article was carried in a newspaper in Karnataka, where they showed the jeep tyre marks in a grass land, where the photographers have disturbed a nesting ground of Lapwings. These photographers act as if these birds exist for them to be photographed. They do not even know their names nor they are bothered to learn. This does not even end with this. They all team up for such photography camps and in the evenings they create too much noise in the forest guest houses. They need to be educated again and again until they know how to respect wildlife.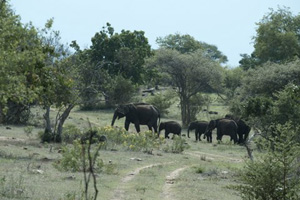 Shrilekha: What do you think about the current environmental education syllabus in the schools? Sometimes I think, from my experience that these children possess way too much of bookish knowledge but the minute they are out in the field, they seem lost and unable to link the theoretical knowledge with what is there in front of them. Do you think we should make 'a visit to a wildlife destination as compulsory in schools'?
Mr. Theodore Baskaran: Few years back the Chief Secretary of Tamil Nadu Government was summoned by the Supreme Court and had directed them to include environmental science as part of the curriculum in schools. Finally we have a curriculum, whether effective or not. Asking the school to take children to the forest could be a lot of effort, at least for now. First of all, let them identify the tree that is right outside their schools and homes. Let them learn to identify the life form those trees support. Wildlife education starts there. The teachers should learn the species around the schools and share them with the children. There is greenery around us and so much can be learnt from it.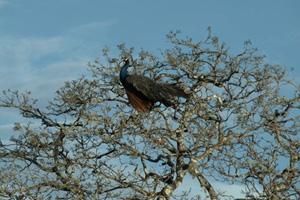 Shrilekha: Tell us about your family. Do you still head out to the forests?
Mr. Theodore Baskaran: We are four of us – my wife, daughter, son and myself. Our daughter is fully into wildlife education. Karnataka State Government gives her full co-operation in all her teaching endeavors. She has hired teachers and pays them their salary. She has also bought computers for the schools where her teachers spread wildlife education. She is now on the look out for a small establishment in the jungles where researchers could pay nominal fees and use it as a facility. My son is a film maker and is a outdoor person and also birding boy. Our new year celebrations mostly is in the forests. Last year we went for a holiday to Israel and we also went to most of the wildlife sanctuaries there. Year before last, we went to Zambia, which has the biggest sanctuaries in Africa. Our home is in the outskirts of Bangalore. We are lucky to have greenery around us and there is a open field beyond the greenery. We have recorded 42 species of birds visiting our surroundings so far! To me, wildlife is like a religion. It adds meaning to my life. Anyone close to the jungle would find themselves getting lifted from petty mindedness.

Shrilekha: We all know that you are a great photographer. What camera and lens do you use now?
Mr. Theodore Baskaran: I somehow do not like the concept of DSLR. I have still not transitioned yet. I still own my good old camera.

.